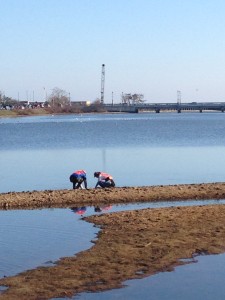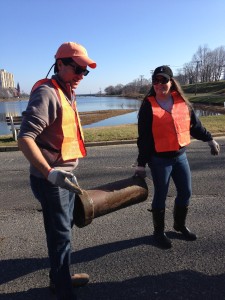 A glorious day filled with sunshine and good deeds was experienced by volunteers today as we cleaned up around Takanassee Lake and the Old Waterworks.  The lake was exceptionally low and we got to clean places we never saw before.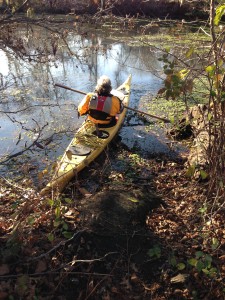 A kayaker went into the Old Water Works and pulled out debris unreachable from the shore.  We pulled out a few tires, a Stop and Shop shopping cart and a giant ceramic pipe among other things. Will Johnson, Monmouth County Clean Communities helped by supplying all the bags, litter picks, a truck, a smile and a winch to get the a ceramic pipe out of the lake.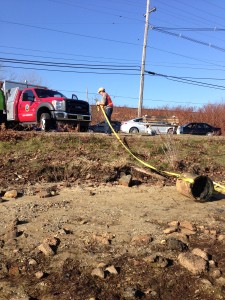 Our Watershed Ambassador Tiffany Falcone, once again did a super job in organizing this event and having Panera supply delicious pastries.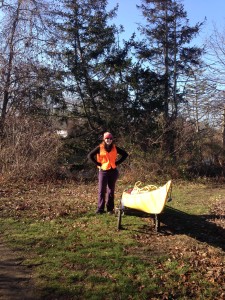 After a few hours at Tak, a few of us decided to go over and try to save our Ross Island Stone Hut platform. This platform was made by our stone mason, Ken Manzi during Phase I of the stone hut restoration.  After two years of being hitched to a tree on Ross Island, it had become dislodged and was wedged under the Van Court bridge.  One of our brave volunteers jumped on the platform, grabbed a giant tree branch and started moving it back towards the island. After a while we hitched it to a strong rope and pulled it into shore, where it is moored until our clean-up on the island next Saturday.  Please join us:  Ross Lake Park – Elinore Ave  Long Banch
10AM